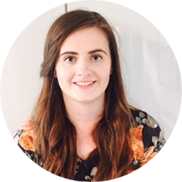 Elizma Smith
12 month industrial placement
Completing an industrial placement year at Media Jems in 2017/2018 as part as my 'BA Management with Marketing' degree at the University of Exeter was an extremely rewarding experience. I really enjoyed the variety of the role and the range of responsibilities given to me from drafting press releases, creating media lists, writing articles, client reporting, social media to magazine editorial.
With little previous experience of PR before my placement year the team were amazing and went above and beyond to help me settle in and learn all aspects of PR. It was great to work alongside an experienced and dedicated team who also like to have fun, my highlight was the Christmas Team Day which included cocktail making and an escape room!
I highly recommended a placement at Media Jems for anyone looking to implement their studies so far into practice!
Elizma Smith, Industrial Placement Student