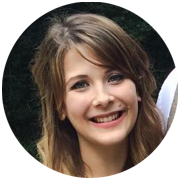 Toni Campbell
3 month internship leading to position
I loved my time at Media Jems – a genuinely forward thinking, adaptable company that values and nurtures its employees. I learned a tremendous amount, grew professionally and personally and had so much fun whilst doing it.
As a business with such a massive outreach, I was able to work in a number of different areas and focuses. I loved the diverse nature of the job and working both independently and collaboratively. I was entrusted with more and more responsibility, given the freedom to be innovative and encouraged to implement my own ideas. All with the help and support of a fantastic team and expert advice and encouragement from Jenna.
For me though, my favourite part was working within such an innovative team, where laughter permeated fully into each day, inside a company that inspired and cultivated creativity at its heart. Whether you just met a tight deadline with a sense of team pride, received solutions from colleagues to aid your campaign, or collapsed after a hysterical team day out, there was never dull moment at Media Jems.
Jenna has created a truly unique company that perfectly balances a fun and professional environment. At Media Jems, you are empowered, entrusted and encouraged to evolve. There is plenty of room for you to work in your own way and to leave your mark.
Working at Media Jems was unforgettable, I made lifelong friends, gained lifelong skills and worked in an amazing team of which I am yet to find another like it.
– Toni Campbell, PR Intern & PR Account Executive